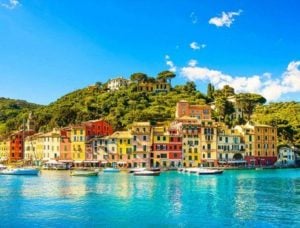 Day 5: Lucca – Boat for Cinque Terre – Santa Margherita Ligure
Drive to La Spezia and enjoy your excursion including a mini cruise to Cinque Terre, UNESCO World Heritage Site: Riomaggiore, Manarola, Corniglia, Vernazza and Monterosso. Then, Train Ride to the beautiful seaside resort of Santa Margherita Ligure. Dinner and overnight stay.
Day 6: Santa Margherita Ligure – Portofino
Today's highlight is a mini cruise to Portofino, a small fishing village with brightly colored houses that became home to the "rich and famous." Later, back in Santa Margherita, time to relax. Optional excursion to Genova. Dinner and overnight stay.