RENT A MINIBUS 30/40 SEATS
DISCOVER OUR MINIBUSES 30/36/40 SEATS FOR TOURS AND TRANSFERS IN ITALY
Minibuses rental are available for school trips, pilgrimages, tours, airport and railway station transfers for the main Italian cities. Our fleet is composed by the following models: whatever it is your requirement, do not hesitate to tell us!
---
IVECO NEXT L9 – 37 SEATS.
Among the last buses arrived at Chris Tour, the Iveco Next L9 is a modern coach that combines elegance and versatility at the same time. The large luggage compartment allows the loading of luggage for all passengers. It is very used for excursions on the Amalfi Coast but also for bus tours in Italy and in Europe. If you are looking for a coach hire of a least 30 people, the Iveco Next L9 won't disappoint your expectations.
KING LONG – 30/36/40 SEATS.
It is surely the best-selling bus of its capacity. It is the ideal vehicle because of its different versions, if you are looking to hire a 30, 36 or 40-seats bus. You need to know that these types of coaches are a good compromise for small groups and a good price. Whatever it is the location in Italy, such as Milan, Turin, Naples, Catania or Rome, you can certainly hire the King Long.
MERCEDES TOURINO – 35 SEATS.
It is the ideal bus for long journeys full of quiet and comfort just like a large bus. On board you can relax with all the benefits present on this coach. The Mercedes Tourino is the right solution if you are looking to hire a 35-seat coach. If you imagine a day trip to Tuscany, a multi-day Tour from Rome, Milan or Naples, you will choose it without no regrets! 
---
THE TOURS MORE CHOSEN BY OUR CUSTOMERS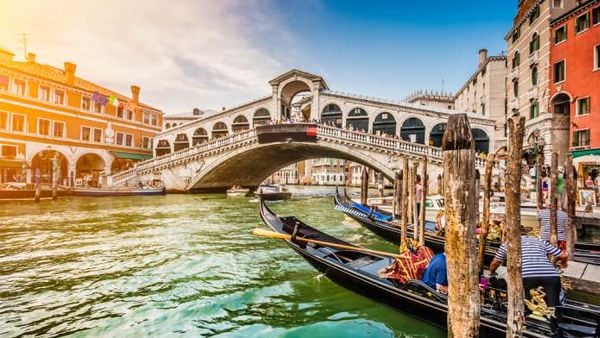 HIRE A MINIBUS 37 SEATS IN VENICE
Day 1:

Transfer Venice Airport – Hotel Venezia or Mestre
Day 2: Full day in Venice by Bus (release and resumption of passengers at Tronchetto)
Day 3: Excursion to Padua and Verona by Bus (Basilica Sant'Antonio, Arena di Verona)
Day 4: Transfer Venice Hotel or Mestre – Venice Airport
€ 1.800,00 vat included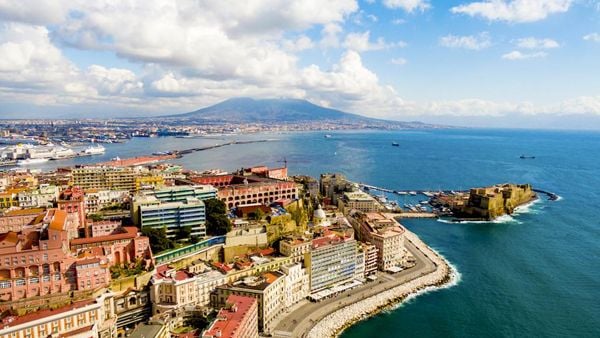 RENT A MINIBUS 40 SEATS IN NAPLES
Day 1:

Transfer Naples Airport – Hotel Naples or Caserta
Day 2: Naples Bus Tour (Piazza Plebiscito, Royal Palace, Archaeological Museum)
Day 3: Excursion to the Royal Palace of Caserta by Bus
Day 4: Transfer Hotel Naples or Caserta – Naples Airport
€ 1.600,00 vat included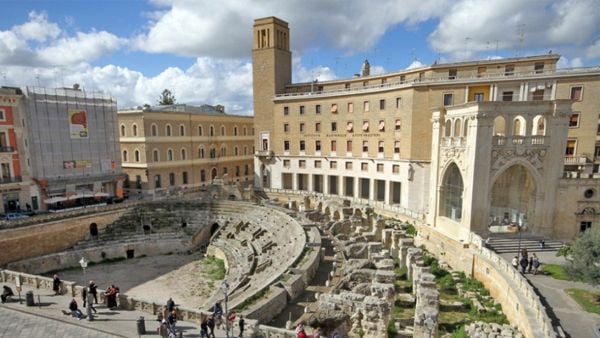 RENT A MINIBUS 30 SEATS IN BARI
Day 1:

Transfer Bari Station – Hotel Bari or surroundings
Day 2: Excursion to San Giovanni Rotondo by Bus (including Monte Sant'Angelo)
Day 3: Excursion to Lecce and Ostuni by Bus (Piazza del Duomo, Colonna di Sant'Oronzo)
Day 4: Excursion to Matera by Bus (Visit Cave Town of "Sassi di Matera", Parco della Murgia)
Day 5: Transfer Hotel Bari or surroundings – Bari Station 
€ 2.300,00 vat included
Address: Via Napoli, 227/229 – 81059 Vairano Scalo (CE)

Phone: +39 0823 642 148 | +39 0823 988 895

Whatsapp: +39 320 819 0706
Skype
Christour
COMFORT ON BOARD
Monitor LCD

Dvd/Stereo

WC

Coffee Machine

Frigobar

Wifi

Defibrilator

Leather seats
OUR NUMBER
1.2 M people transported
680 thousand kilometers traveled per month
You cannot copy content of this page