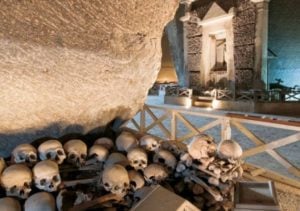 Day 1, Naples Airport/Station – Hotel Naples
Arrival at Naples lnternational Airport/ train station and transfer to the hotel for free time and dinner.
Day 2, Naples
Breakfast at the hotel and visit to the historical scenario of the famous "Four Days of Naples" (1943), the first popular rebellion in Europe against the Nazi regime. In the afternoon visit of the Naples Underground, the ancient tunnels 40 meters deep where the population used to hide to escape the bombing ofthe Second World War. Dinner and overnight.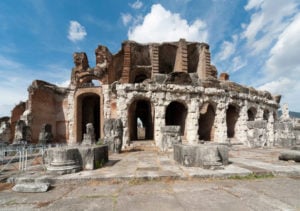 Day 3, Santa Maria Capua Vetere
Breakfast at the hotel and departure for Santa Maria Capua Vetere, territory of the ancient Capua, one of the most prevailing cities after Rame. Visit to the Gladiators Museum and to the magnificient Amphitheater, second only to the second only to the Colosseum. Here you can admire the scenario of the famous bloody revolt against the Roman Empire led by the gladiator Spartacus. Visit of the Mitreo, piace of worship dedicated to the god Mitra, divinity widespread in the Roman Age. In the afternoon visit to the historical center of Capua and the Museo Civico Campano, with the largest collection in the world of Matres Matutae, impartant
ltalian goddess. Dinner and overnight.
Day 4, Letino e Parco del Matese
Breakfast at the hotel and departure to Letino, a characteristic little town in the heart of the Matese Regional Park, at an altitude of 900 meters. Visit to the places of the historic uprising of 1877 with the Banda del Matese led by the famous anarchist Errico Malatesta. The revolt, supparted by the peasants, led to the foundation of a sort of anarchist republic, dissolved with the intervention of the army, which later influenced the thought and action of the politica! activists of the nineteenth century in Europe. In the afternoon visit to the Lake of Matese with its incredible landscapes. Dinner and overnight.
Day 5, Hotel Naples – Naples Airport/Station
Breakfast at the hotel, transfer to the station/ airport at the end of the services.