DISCOVER OUR COACHES 50/56 SEATS FOR TOURS AND TRANSFERS IN ITALY
Coaches hire are available for school trips, pilgrimages, tours, airport and railway station transfers for the main Italian cities. Our fleet is composed by the following models: whatever it is your requirement, do not hesitate to tell us!
---
IVECO MAGELYS – 56 SEATS.
Its captivating silhouette, which it is combines the safety of rounded shapes with the seduction of ultra-modern lines, the spacious and luminous interiors are all winning features for customers. It is one of the most  equipped coaches among the various models, in fact it includes: wifi, power outlets, leather seats and defibrillator on board. These are just a few comforts that you are able to offer to your customers.  Thanks to Iveco Magelys you will make the right choice for your customers!
SETRA 515 – 54 SEATS.
During the last years on the European market, the Setra's brand has become a synonymous of guarantee and quality where the details make the difference. The interior equipment is designed to give maximum comfort, in effect the trips with this bus are characterized by spaciousness and brightness which are perceived from the first moment. It is the ideal bus for many areas of use, especially for excursions and long distance journeys. Thanks to its high load capacity, it offers a lot of space for luggage. Ask for a quote for this Bus Gran Turismo 54 seats, we will answer you with a low rate in relation to the quality of the coach.
IRIZAR I6 – 52/54 SEATS.
The Irizar i6 is a high-quality multi-purpose bus, ideal for regular and occasional services. It stands out for its performance, design, aerodynamics, attention to detail and comfort. The coach is full optional. The luggage compartment can contain large trolleys for all passengers. There are many travel agencies and tour operators who rent this model of buses for pilgrimages, corporate trips, day trips or any kind of coach trips. Do not miss the opportunity and ask for a quote for the rental of this bus for departures from Naples, Rome, Venice, Florence, Bologna, Palermo and Milan.
---
THE TOURS MORE CHOSEN BY OUR CUSTOMERS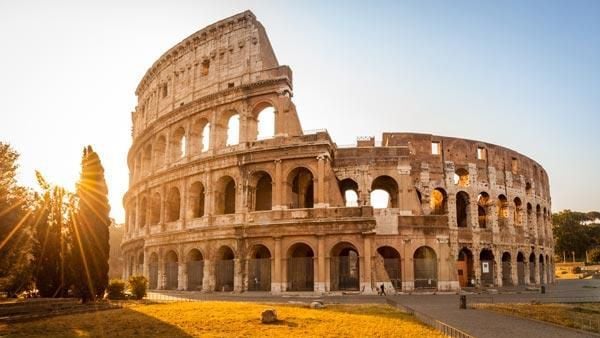 RENT A COACH 54 SEATS IN ROME
Day 1:

Transfer Rome Airport – Hotel Rome / surroundings


Day 2:

Full day in Rome by coach (Colosseum, Fori Imperiali, Vaticano)


Day 3:

Transfer from Rome to Florence by bus (including Assisi visit)
Day 4: Transfer from Florence to Venice by bus (Uffizi, Duomo di Firenze)


Day 5:

Full day in Venice


Day 6:

Transfer from Venice to Milan Airport (including stop in Milan)
€ 3.300,00 vat included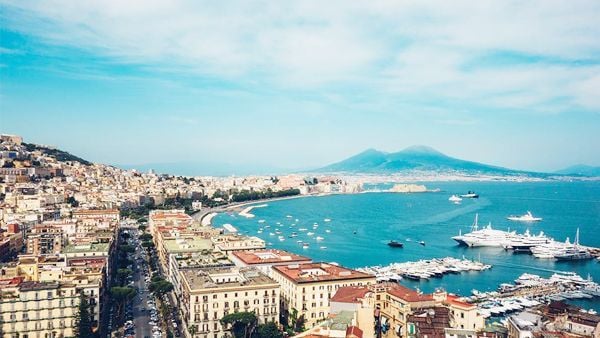 HIRE A COACH 56 SEATS IN NAPLES
Day 1:

Transfer Naples Airport – Hotel Naples / surroundings


Day 2:

Excursion to Pompeii and Vesuvius by bus


Day 3:

Transfer from Naples to Matera by bus


Day 4:

Excursion to Alberobello and Castellana Caves by bus (Hotel in Bari)


Day 5

Transfer from Bari to Naples Airport by bus
€ 2.450,00 vat included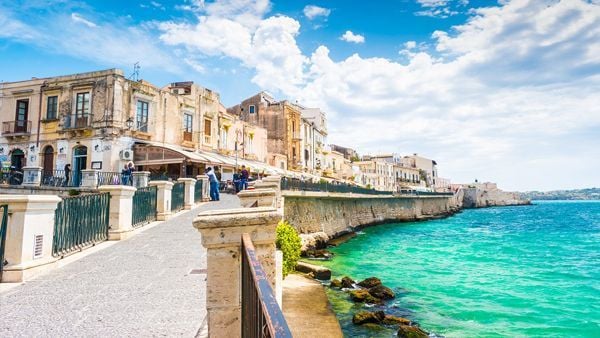 RENT A BUS 52 SEATS IN PALERME
Day 1:

Transfer Palermo Airport – Hotel Palermo


Day 2:

Full day in Palermo and Monreale (city center and Duomo di Monreale)


Day 3:

Transfer from Palermo to Agrigento by bus (Hotel in Agrigento)


Day 4:

Transfer from Agrigento to Siracusa and Noto by bus (Hotel in Syracuse)


Day 5:

Full day in Taormina and Etna by bus


Day 6:

Catania visit by bus and transfer to Catania Airport
€ 3.200,00 vat included
Address: Via Napoli, 158 – 81059 Vairano Scalo (CE)

Phone: +39 0823 642 148 | +39 0823 988 895

Whatsapp: +39 320 819 0706
Skype
Christour
COMFORT ON BOARD
Monitor LCD

Dvd/Stereo

WC

Coffee Machine

Frigobar

Wifi

Defibrilator

Leather seats
OUR NUMBER
1.2 M people transported
680 thousand kilometers traveled per month
You cannot copy content of this page